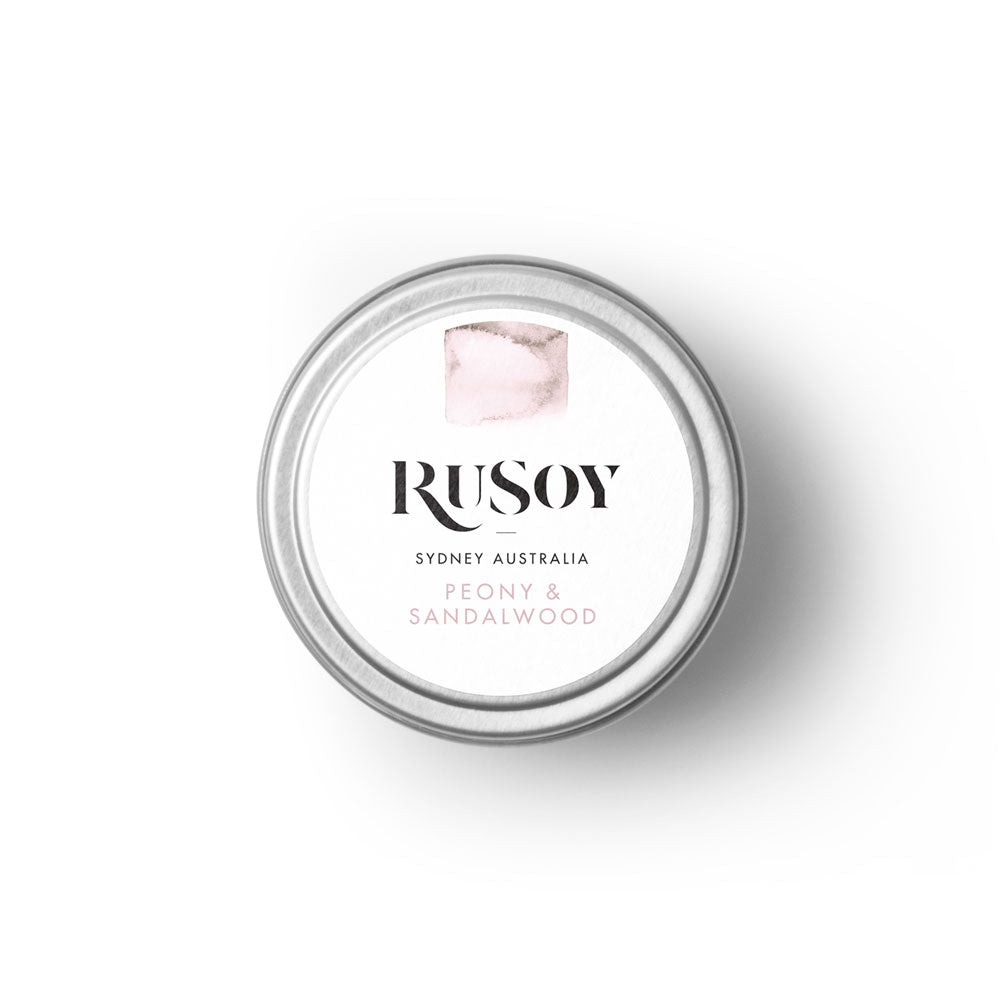 Travel Tin Peony & Sandalwood
A beautifully subtle scent with a mix of Peony Flowers entwined with an undertone of soft Sandalwood.  A truly wood defined fragrance with a floral twist.
Our travel tins candles are perfect for trips away but are also an ideal size for bedside tables, studies, bathrooms and of course just a great little gift. 
RuSoy candles are all made with 100% natural soy wax, high quality phthalate free fragrance oils and a pure cotton wick that has an internal paper braid. The wicks are also lead and zinc free.
For bespoke travel tins please see our wedding and events page for more information.
Recently Viewed