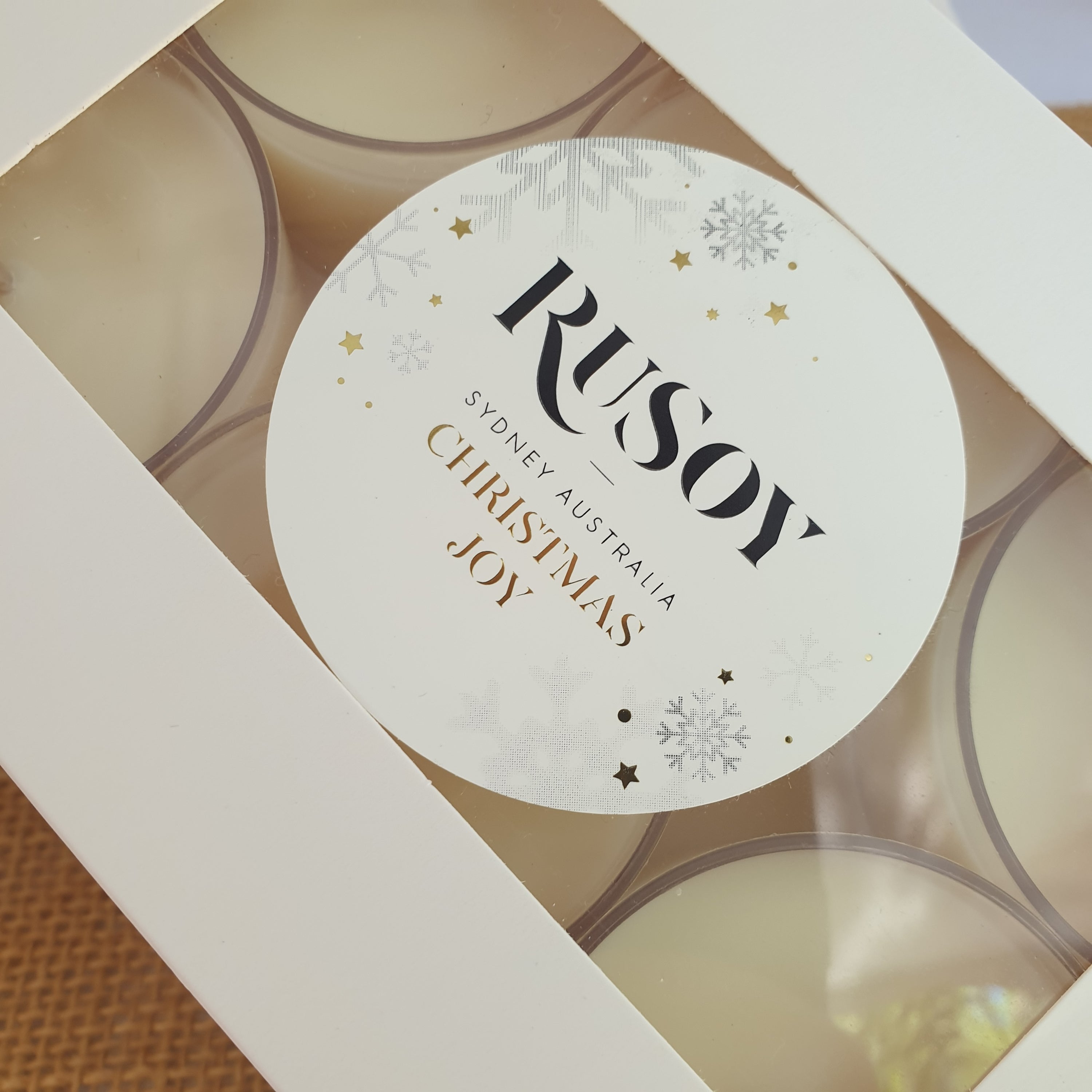 Spa Cup Pack - Christmas Joy
Our most simple but very versatile candle option, a larger version of a tea light candle, with each spa cup offering up to 12 hours burn time.
Our Spa Cup Candles have been designed to use in candle holders and are a perfect match for our Mosaic Candles as the stunning Mosaics can be reused as a candle holder.
RuSoy candles are all made with 100% natural soy wax, high quality phthalate free fragrance oils and a pure cotton wick that has an internal paper braid. The wicks are also lead and zinc free.
Christmas Delight blend: Poached pears, cinnamon and apple blended with creamy vanilla and fresh freesias.
Spa Cup Packs 60+hours burn time
Disclaimer - Our Spa Cup Candles are designed to use inside a protective Candle holder, they are similar to a tealight Candle only slightly taller and wider.  We recommend burning the Spa Cups for no longer than 2-4 hours at a time, then extinguish, let the wax set, trim and relight.
If the Spa Cup Candles burn for too long a period they can become too hot and the wick may become too high causing the container to distort.
Recently Viewed